CHRISTMAS MOVIES

Hardly a summer goes by that I don't get a call to work on a Christmas movie. They're all usually made in the summer and come out in December, in time for the holidays. I've knitted for too many Christmas movies over the years to even remember all the names. Sometimes it's just some hats, or mittens, or a scarf, but there are a few big ones that stand out.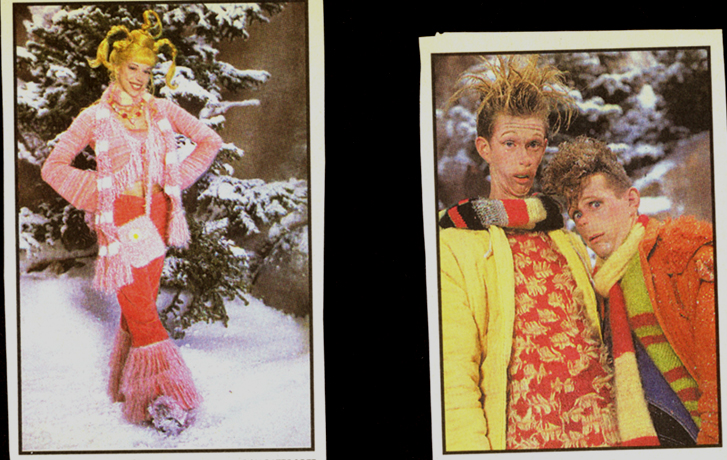 HOW THE GRINCH STOLE CHRISTMAS

For the Grinch movie there were so many many hats and they mostly had to be all different. I met with the costume designer and showed her lots of different yarns. She choose wools, mohairs, eyelash and other novelty yarns, told me what colors she wanted and asked me to go ahead, be wild and, using the yarns she choose, make some samples. I did she liked them and told me to make some more. And then some more. And then more. There were lots of characters and they all wore hats.

There were a few other knitting jobs too, some trim for this, an edging for that, but I didn't make any sweaters for the movie as the hats kept me very busy. Most of them were hand knit. Some had to be duplicated, others were one of a kind.

That's Show Business!


CHRISTMAS WITH THE KRANKS

There was a lot of knitting for this movie and some of it ended up on the poster, billboards and all the print ads.

Jamie Lee Curtis was wearing a scarf and mittens. They were made of Red, Crème and Green Alpaca from Perlita. The pattern had to be different from any thing that anyone had ever seen. They were supposedly hand made by the character Jamie Lee played. .

There were other Christmas sweaters too. One for just about all the principals in the cast.

What fun it is for me to be driving down the street and see a billboard with some of my work on it, or leafing through a magazine or newspaper and seeing it.

That's Show Business!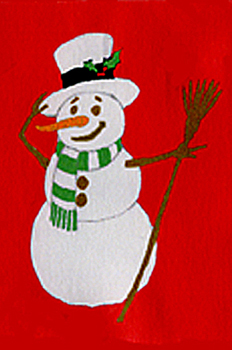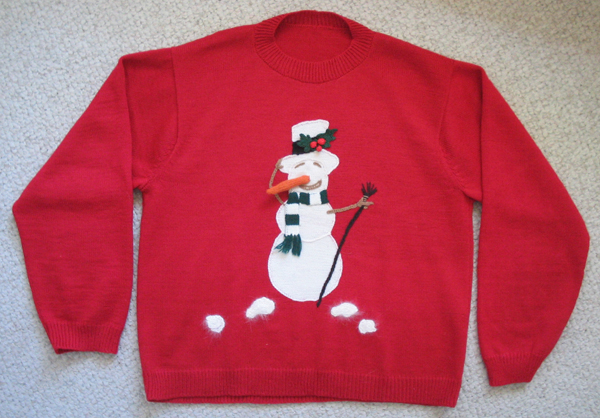 DECK THE HALLS

IIn this movie all the lead actors were to have a Christmas sweater. The one that was the most fun was the one with the 3-D Snowman. I was given a drawing of what they wanted and we went from there. After the white snowman was knit into the front of the red sweater we embellished the bottom with white angora which was embroidered on top to look like piles of snow. An orange cone was filled with poly fill before being sewn on for the nose. A brown broomstick was embroidered on top with strands of yellow yarn added to complete the broom. A green and white striped scarf with fringe was added at the neck. After I delivered the sweater they added their own big black buttons. The sweater was a challenge that was fun to do and everyone was happy with the result.

That's Show Business!